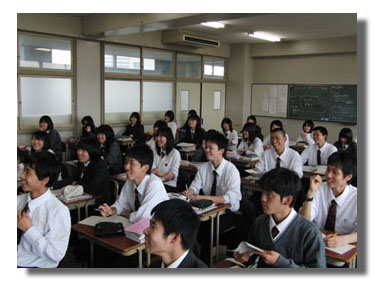 Our systematic and precise career guidance considers students' various personalities and aptitudes. In the integrated study time of the 1st grade, we focus on global education and career education through activities such as career lectures, group discussions and poster sessions. In fiscal 2015, we were sellected as a "Super Global High School Associate" by the Ministry of Education, Culture, Sports, Science and Technology, so we are striving harder to improve our global education. We provide students with appropriate curriculum and class division based on their degree of academic achievement. While we expect our students to understand their own personalities, and to consider their career paths thoroughly, we ensure our students receive the best possible support based on the "Josai 1000-Day Plan"

90% of club participation rate About 90% of Josai students join a club activity Both sport and cultural clubs
Track and Field Club The 67th Inter- High School Championship

Press Club The 38th National High School Arts Festival Annual Article Award for Exellence

Ginken Shibu Club (Poetry dance with sword) The 38th National High School Arts Festival Award of Cultural Federation

Swimming Club The 67th Inter- High School Championship

Tennis Club the 12th Kinki High School Tennis Competition (boys & girls)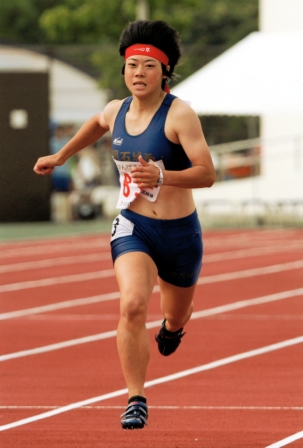 The Global Research Course provides students with opportunities to acquire higher levels of English and Communication Skills, which are vital for success in this global society.
■Features of the Global Research Course
 The objective of the Global Research Course is to foster core concepts essential to success in a global environment: Research, Presentation, Communication and Bussiness. Through the core Global Research classes, not only do students acquire English presentation skills and a high level of English abiliy, but also become competent self-learners..

・Students can deepen thiere knowledge and broaden their perspective by attending lectures from a variety of professional guest speakers ranging from university professors to experienced conference interpreters

・To enhance students' personal and career oriented planning visits to universities(Kobe University and Kobe Municipal University of Foreighn Studies) and a global company are integrated

・To contribute to ourlocal community, students visit elementary schools, conducting English lessons to the students. ・To promote a positive attitude, we encourage students to challenge themselves by participating in as many contests and qualification exams as possible.

・The course strives to foster highly-motivated and aspiring minds that strive to enter National/Municipal or highly-selective private universities.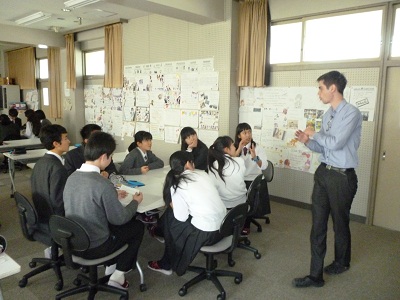 Classroom of Global Research Course
Information about Hyogo Prefectural Akashi Josai Senior High School
〒674-0062
1190-7 Taniyagi, Okubo-cho, Akashi city, Hyogo
TEL:(078)936-8495   FAX:(078)936-8476
The number of students to be admitted
(the number of classes)

Uniform

Curriculum

Course

The number of students to be admitted
(the number of classes)
Full-time
Regular Course
280(7)

Global Research Course

40(1)

Features of the school

Akashi Josai is the newest of the six Prefectural Senior High Schools in Akashi. Teaching staff and parents make the best educational environment for students. Students are fully supported for their school activities, such as studying, club activities and others.